Ivy Social Singles
Happy Hour in
a cool room at
Mortons The Steakhouse
Georgetown
Friday, July 29, 2016
6:30 - 8:30 pm
Click for REGISTRATION AND more info!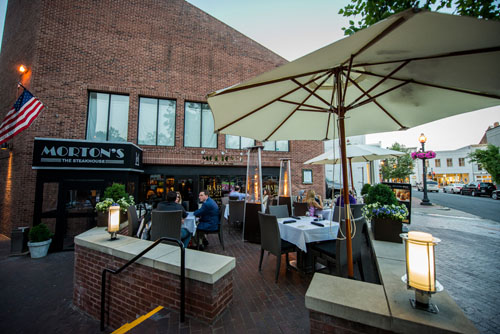 ---
US Capitol Tour
Saturday, August 6, 2016
9:30am
Click for REGISTRATION AND more info!
---
Through the Yale Club of D.C.!
The Yale Club of D.C. Mentoring Program provides alumni the opportunity to both serve as mentors to Yale alums as well as seek out mentors through our vast alumni network in the Washington, D.C. area . The program, which is free to join, simply asks that mentors and mentees touch base and make time for at least one in-person meeting in the three months following the mentor/mentee connection. Depending upon specified interests, mentors may be assigned as many as four mentees; mentees may be assigned more than one mentor.
All interested alumni please click Be a Mentee or Mentor with the Yale Club of D.C.

---
needs alumni to help interview candidates
If you would like to interview in DC/MD/VA

For more information contact:
---
GET INVOLVED IN YOUR CLUB!
All graduates of Yale University (undergraduate, graduate, and professional), Yale educators, students, and their parents are invited to take part in shaping the life and direction of the Yale Club of Washington, D.C.
Membership in the Club offers an exciting and unique opportunity to be part of the large, diverse and active Yale community in the greater Washington metropolitan area.
---
Founded in 1874, the goals of the Yale Club of Washington, D.C. are:

To promote the welfare and influence of Yale University, and its tradition of service in private and governmental spheres of activity.

To bring a knowledge of Yale to potential college students in the greater Washington area, assist the University in selecting those to be admitted from the area, and to assist students by providing a financial scholarship program.

To provide Yale alumni in the Washington metropolitan area with a variety of programs and with opportunities to meet together to reconnect and support the Club.
---
Grocery Delivery with We Are Family
We have multiple opportunities for family friendly volunteer activities this summer. Come join fellow alumni and friends in serving our local community.
Click here for registration info!
---
Georgetown Sunset Cinema and Potluck
Tuesday, August 2, 2016
7:00 PM
Click for details and REGISTRATION link!
---
27th Ivy/Seven Sister Schools
Summer
Indoor Tennis Party
Round-Robin Mixed Doubles

Saturday, August 27, 2016
6:45pm - 11:30 pm
Four Seasons Tennis Club
Click here for more REGISTRATION info!
Organized by the Harvard Club of Washington DC
---
Bulldogs made a great showing in Round 2 of 2016 NCAA Tournament!
Click for Game Watch Party Pics!
---
Yale Club of Washington, D.C.
Board Secretary
---

Interested in helping to promote the Yale Alumni College?
---
Support the Club when you shop on Amazon!
When you shop at AmazonSmile, Amazon donates a percentage of the purchase price to the Yale Club of Washington, D.C. Use this link, smile.amazon.com/YCWDC, to support us every time you shop.
---
Events Listing
(Calendar below)
---