January 9, 2015 -- Whim N Rhythm
January 10, 2015 -- Yale v. Harvard Hockey
from Madison Square Garden (details soon)
January 10, 2015 -- Something Extra
---
Yale a cappella singing
Have a venue or function for a Yale a cappella singing group such as Whim 'n Rhythm or Something Extra would be fun this holiday break (approx. Jan 3-10)? - contact the Yale Club of Washington
---
GET INVOLVED IN YOUR CLUB!
All graduates of Yale University (undergraduate, graduate, and professional), Yale educators, students, and their parents are invited to take part in shaping the life and direction of the Yale Club of Washington, D.C.
Membership in the Club offers an exciting and unique opportunity to be part of the large, diverse and active Yale community in the greater Washington metropolitan area. Join today!

---
ALUMNI SPOTLIGHT: Donald Clagett '65 PhD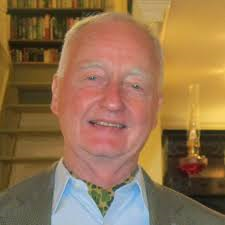 Donald Clagett is a chemist who has had the opportunity to apply that technical training in a wide variety of occupations. Today he is employed by the US State Department to provide technical input for the Arms Control, Verification and Compliance Bureau that monitors multilateral weapons reduction treaties to which the US is a party. Prior to that he worked at the OPCW (Organisation for the Prohibition of Chemical Weapons, located in The Hague) where he managed the Industry Verification Branch, which was responsible for planning and following up the verification of the declarations of chemical facilities in OPCW Member States subject to the Chemical Weapons Convention.

His diplomatic work is informed by experience in the chemical industry - first at W.R. Grace and later at GE Plastics. Initially his work at both companies focused on chemical product and process development. But after Bhopal in 1984 Don was assigned to look closely at GE's chemical operations eventually serving as world-wide Global Risk Manager for GE Plastics plants. He also served as GE's representative to the Chemical Manufacturers Association committee providing the Arms Control and Disarmament Agency and the US Senate with industry's input into the negotiations leading to the Chemical Weapons Convention (CWC), the treaty implemented by the OPCW.

Prior to his industrial work Don was an Assistant Professor of Chemistry and Medicinal Chemistry at Northeastern University in Boston.

Don believes that Yale not only prepared him for his science-based career, but helped him develop into "a more civilized human being. At Yale my academic focus was on doctoral studies and research in chemistry. At the same time Yale gave me much more. Yale's academic universe allowed me to meet, learn from and participate with students, faculty and visitors in areas ranging from music, art and architecture to the finer points of Japanese-American policies after the Meiji restoration."
Give a get-away while space is available to
Antietam, South Mountain & Gettysburg
June 24-28, 2015
---
Volunteer to Wrap Gifts to Help Literacy at Politics & Prose Bookstore
5015 Connecticut Avenue, NW
Washington, District of Columbia
During the holiday season (Nov 24 - Dec 31), the Washington Literacy Center (WLC), the largest provider of literacy services in the city, will be conducting its annual Gift Wrapping Campaign at Politics & Prose. Patrons make a donation of $1 to have their gifts wrapped. All proceeds benefit the WLC.
please contact us if you would still like to volunteer, we have slots opened for several days during November 24 to December 31st, 2014.
Questions? Contact René Hebert, '07 MPH, Vice President of Community Service.
To promote the welfare and influence of Yale University, and its tradition of service in private and governmental spheres of activity.

To bring a knowledge of Yale to potential college students in the greater Washington area, assist the University in selecting those to be admitted from the area, and to assist students by providing a financial scholarship program.

To provide Yale alumni in the Washington metropolitan area with a variety of programs and with opportunities to meet together to reconnect and support the Club.
---
Nominate a Non-Profit for the Yale Club's Community Service Summer Fellowship Program!

The Yale Club of Washington will award Community Service Summer Fellowships to current Yale undergraduates who will spend the summer of 2015 interning at non-profit organizations in the Washington metropolitan area.
The Club is currently soliciting applications from organizations interested in hosting an enthusiastic and committed Yale undergraduate intern. Hosting an intern requires no financial obligation on behalf of the non-profit, as the Club will be responsible for the intern's stipend and organizing housing.
If your organization is interested in hosting a Community Service Fellow during the summer of 2015, please fill out the application form. The deadline is Saturday, November 22, 2014.
If you cannot host an intern this summer, please consider making a year-end donation to the program.

For questions about the Community Service Fellowship Program, contact René Herbert, 07 MPH, Vice President of Community Service.
Events Listing
(Calendar below)
---